Shopping Basket
Your basket is empty.
0
Items in cart:
$0.00
Total:
Shop by Category
About Us

"About Us"




Wholesale Superstore is a division of parent company 'Wholesale Racking Australia'
(ABN 51 121 224 940)

Directors Rick and Lisa have been in the wholesale office furniture and warehouse racking business for over 20 years.
"We have lived and worked in the Newcastle/Hunter Valley region our whole lives and currently live in Hamilton with our 4 children.
We base our business on quality products and awesome customer service, both before and after sales"

Wholesale Superstore was developed to enable our Customers easy access to the products we sell at our Office Furniture business (Office City), our Racking and Storage Business ( Wholesale Racking Australia ), as well as the products we sell on

(where we have been selling for over 10 years with 100% positive feedback.

All our products can be viewed and inspected at our distribution centre and showroom located at the corner of ChinChen & Clyde Street, ISLINGTON.

Due to our low overheads and large volume buying power we can offer the best prices in Australia for all our products.

* We also have a price guarantee that if you manage to find a cheaper price – we'll match or better it.
Won't be beaten on price – that's a promise!! *

Contact Info:

PHONE: (02) 4969 3922
FAX: (02) 4969 1880

EMAIL:

ADDRESS: 23 Clyde St Islington NSW 2296 AUSTRALIA
Time Line

1992 – Established Office City - Selling mainly used office furniture and pallet racking …Beaumont St Hamilton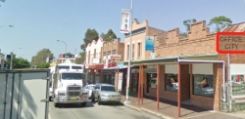 1995 – Began Manufacturing

2001 – Purchased new showroom, manufacturing facility and warehouse…. Maitland Road Islington (2,000m2)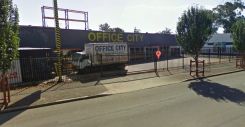 2002 – Moved operation into the new premises…Maitland Rd. Concentrating mainly on warehousing and racking

2002 – Began selling on ebay as "Rick's Office City"



2004 – Discontinued manufacturing production and began importing

2004 – Changed ebay name from "RicksOfficeCity" to"fuschiapink"

2006 – Established Import Company "Shanghai Speedlock Australia Pty Ltd"

2006 – Obtained Australian Standard AS4084 Certification for pallet racking from Monash University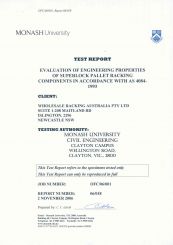 2007 – Company name change to "Wholesale Racking Australia Pty Ltd"

2008 – Partnership in new manufacturing facility in China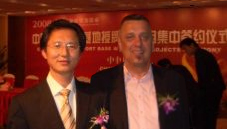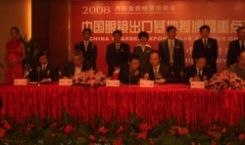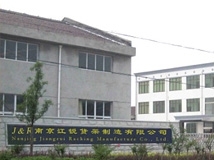 2010 - Purchased new 6000m2 warehouse / distribution centre - Clyde St Islington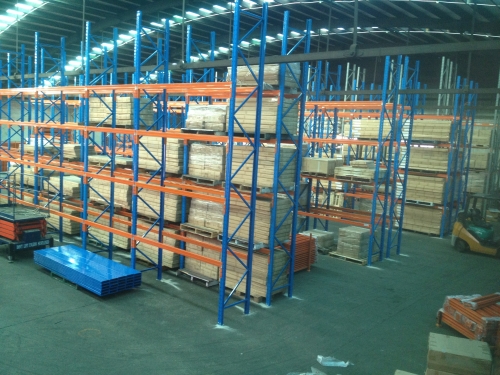 2012 - Finished development of new online store - "Wholesale Superstore"
2012 - Changed ebay name from "fuschiapink" to "Wholesale-Superstore"
2012 – Sold Maitland Rd site and moved whole operation to our Clyde St distribution centre
2012 – Began comprehensive testing of our racking to comply with the newly released Australian Standard
2013 – Obtained Certification for the new Australian Standard for Pallet Racking AS4084-2012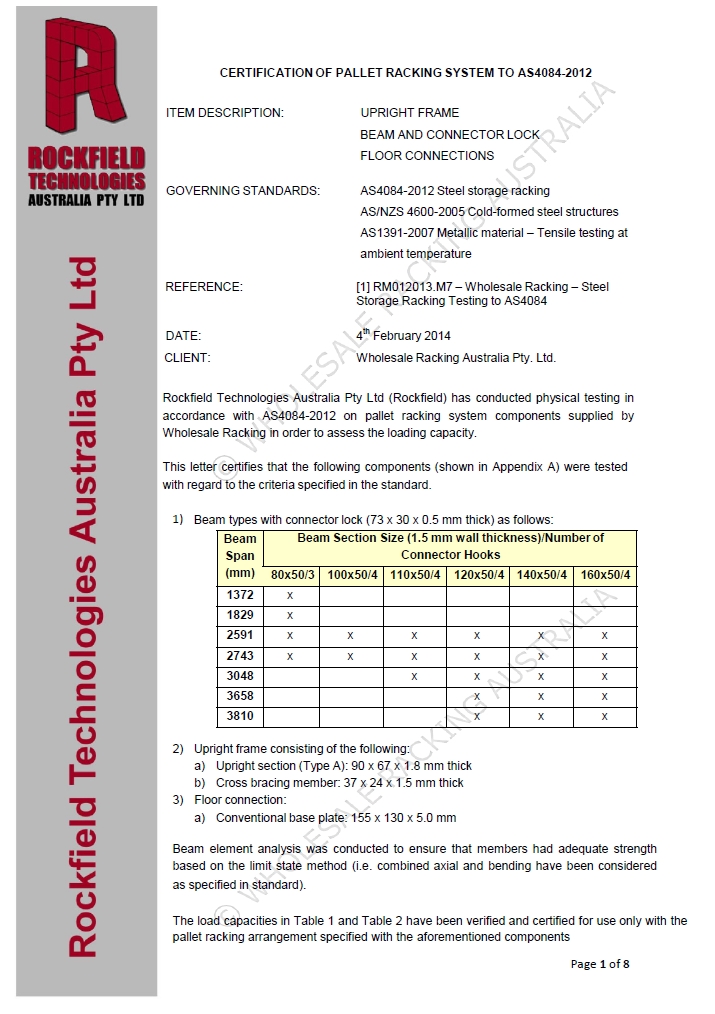 2017 – Upgraded online store to new Neto e-commerce system
Some of our valued customers/partners: